Do you dream of traveling to Europe but are unsure how to turn that dream into a reality?
What do I do with my kids? How do I pack all of their stuff? How can I manage the time change and keep everyone sane? If you've asked questions like these, then this website was created for you! Get ideas of where to go, what to do when you get there, what to put in your suitcase, or even just how to take the first step towards planning a vacation that you and your family will remember for a lifetime. Europe doesn't have to be 'just a dream' - it can be just as attainable as Disney, a cruise, or your typical all-inclusive resort. Europe isn't an adults only playground; Europeans have children too!
Don't hold off for someday when the kids grow up, just take them along!
My family has traveled to Europe with our (now) medium-sized children multiple times and have learned a lot along the way. We first took them across the pond when they were 3 and 5 years old, and we were more than pleasantly surprised at how well everyone did. The memories and experiences we gained were priceless, and from that moment on we were hooked. Hours and hours of planning and research have gone into our trips, so learn from our mistakes (and from our lucky finds!) and save yourself precious time and energy. The lessons we've learned as a family have been invaluable to not only us adults, but to our children as well. Open their eyes to a whole new world, and in turn see it in a different way yourself… th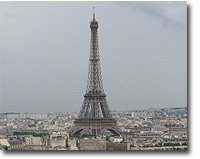 e world is your playground!