Obstacles - It's Too Expensive! (Cost)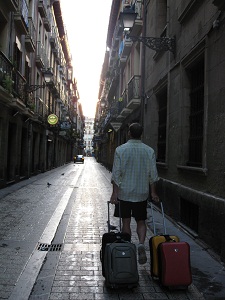 Unless your last name is Trump, cost is most likely one of the biggest hurdles to overcome in making a European family vacation a reality. Airline tickets are the biggest cost, because other than that a European vacation can be very similar in price to a local vacation. The big question is, how do you get around the cost of flying you and your loved ones over the ocean? Well, if you're married to a pilot or work in the airline industry then hooray for you! If not, then hopefully I can help you at least minimize that issue.
Airfare:
First of all, if you have a credit card that collect points or miles then I suggest you try and take advantage of that. We have a card that collects a point for every dollar spent and 2 points for every travel related dollar spent. Because we charge EVERYTHING (and then pay off the balance each month) we are able to collect points fairly quickly. (Disclaimer - because my husband runs his own business we are able to use his work points as well which definitely add to the pot.) Even if you only have enough points for one ticket that will take a chunk off of the price, so look into it and see if you can work the system to your advantage. Find a card that uses points that can be redeemed for any airline so that you aren't limited in your choices. (Ours are points that are redeemed like cash for any flight with absolutely no blackout dates; the credit card simply buys the tickets from the airline for the posted price.)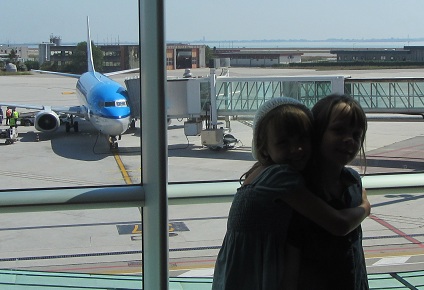 When you fly and who you fly with are the next factors, and to me there is always the underlying question of 'budget airline or non-budget airline'. This is a matter of personal preference, and although price plays a role here I find it to not always be a big one. Budget airlines are generally a bit cheaper but not always as much as you may think. For each trip we've taken I have found a budget airline to be about $200 cheaper per ticket (of course when multiplied by your family size that can be significant). My main issue is that they often fly only on certain days of the week and only into very specific cities. If these days and cities work for you, great! For us that has never been the case, and the flexibility (plus usually an increase in service and comfort) have made the 'regular' airlines a better way for my family to go. We have flown with major carriers each time we've traveled overseas and have had great service each time. (Well, except for one time with our luggage on the way home but that is another story…)
Major carriers often are more flexible with their 'stopovers' and ability to fly in and out of different cities. For instance, on one trip we used British Airways because we were flying to Amsterdam (via London) and our ticket allowed us to 'extend' our stopover for 3 days. This saved us the cost of another ticket (or form of transportation) - essentially erasing the cost of travel between London and Amsterdam. They also allowed us to fly home from a different city (Paris) for no additional charge. This was extremely convenient and much cheaper than having to figure out (and pay for) other forms of transportation between those cities. That flight paid for Calgary to London, London to Amsterdam, and then Paris to Calgary and cost exactly the same price as simply Calgary to Amsterdam return. If you simply want to fly into one city (say, Paris) and can find a budget airline that goes in and out of there on the days you want then by all means go for it! (Another disclaimer - I have a fear of budget airlines going out of business with zero notice. We've all seen those news reports of stranded passengers and it makes me nervous!). For more information about how to maximize your ticket check out Transportation - Planes.
Lodging:
What you spend on accommodation is completely variable. Price is affected by so many factors; size, location, and time of the year to name a few. For a rundown on the various types of places to catch some sleep check out the Accommodation tab, or go to Budgets for an approximation on the actual amount you can expect to pay in various cities at various times.
Food/Entertainment: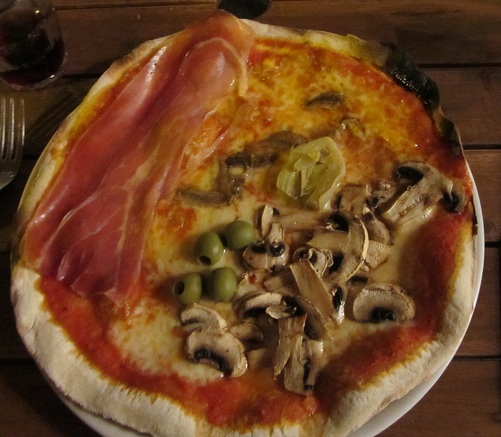 This is an area where you can spend a little or a lot. Eating in restaurants 3 times a day will add up quickly, so if you need to watch your outward cash flow then this is an easy way to keep things under control. Keeping basic breakfast supplies on hand is easy if you have an apartment, or if you're staying at a B&B make sure to take full advantage of the included breakfast. Lunch can be had for very little by purchasing food at street vendors or hitting a supermarket and making an easy picnic lunch. Not every meal needs to be a sit-down fancy affair so be creative and spend as much or as little as you'd like!
Transportation:
Aside from airfare there are many ways to get around Europe. Cars, trains, ferries, buses, trams, and metros will all get you from point A to point B. Many large cities have tourist passes for the metro system which is a great way to go if you're planning on doing a lot of sightseeing over the course of a few days. Rail passes are handy if you're going to many different places, and car rentals are great if you plan on seeing sights that are off the beaten path. Cost and convenience will need to be determined and depend on the size of your family and how much time you plan to be on the road. The Transportation tab can help you figure out what may work for you based on how much you're willing to spend as well as how much traveling you plan on doing.
For an idea on how much things will actually cost go to Budgets under the Planning tab.