Obstacles - It's Too Much Work to Plan! 
                   (How to Start Planning)
Where do you even begin?  With so many different things to think about the entire process can seem daunting.  Here is a shortlist of what needs to be done and the easiest order in which to accomplish them. 
When?

  How long can you go for?  Look at a calendar and figure out the dates you plan on going.  Are they flexible?

Where?

  How many places do you want to visit?  Are some more important to you than others?  Decide what is most important to you and determine the area you'd like to cover.  Remember that you can always return in the future and try not to jam too many places into a short time frame.

How?

  How will you get from place to place?  Investigate the options whether it is a train, a car, a flight.  Is it feasible?

How much?

  Budgeting is obviously a very important factor in trip planning and you need an idea of how much you are willing to spend on your vacation.  For more details on actual costs see Planning -  Budgets, but an overview of the factors affecting cost include;

       
When (time of year)
Where (cities, countries)
Length of trip
Accomodation 
Food
Attractions and Extras
Transportation  
Now that you have a basic itinerary the details need to be filled in.  Figure out how many nights you'd like in each place and how you plan to get from one destination to the next.  With kids I don't recommend staying less than 3 nights in any one place, with 4 - 7 nights being ideal in a single location.  It's nice to have a familiar place to call home at the end of a busy day, and it gives everyone a welcome sense of security when experiencing new things in a foreign environment.  It becomes a little 'home away from home', and it allows you to unpack, get some laundry done, and maintain a bit of normalcy and routines.  Staying in one place for awhile also lets you feel like a local - you'll start to know the neighborhood and the little quirks that you only notice when you're not constantly rushing from one place to the next.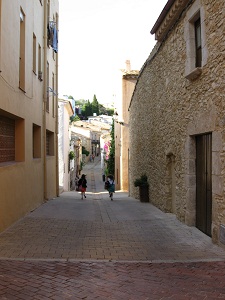 Now comes the hard part - actually deciding on and committing to the details!  This is a step that can not be hurried and most likely will take the longest.  DO NOT rush this step.  Don't choose the first apartment or hotel that looks good because chances are you'll come across many more that will be even better.  Take your time, get some ideas and then take a break and look at it again later with fresh eyes.  Don't settle!  There are so many great choices regarding accommodation, transportation and location so take your time and enjoy the process.  Use the other resources on this website to help turn your dream into reality!