Accommodation - Apartments and Condos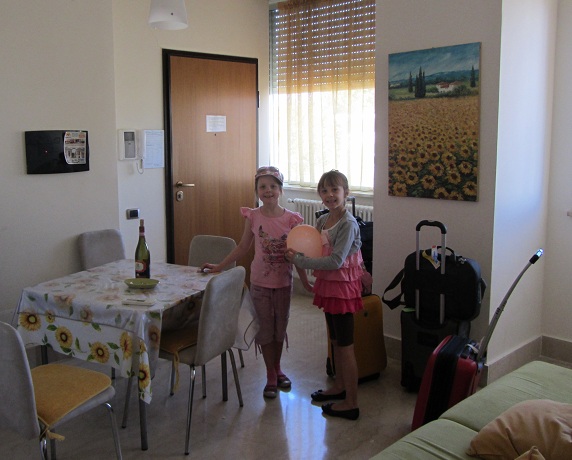 This is generally the only way my family travels as we really value  having a place to call home for the duration of our time in a foreign city.  Having the space to spread out and have some privacy is crucial for our sanity, and it also helps when dealing with jetlag.  We keep some basic breakfast supplies on hand in the kitchen which allows for an easier morning and saves money on breakfast.  Being able to get ready at our own pace without the hungry/thirsty pleads is priceless!  There is also the option of being able to stay in and cook some of your own meals, but make sure that you don't spend your entire vacation cooking and cleaning like you do at home!  Eating the local cuisine is half the pleasure of traveling, but there is a simple joy in procuring your meal from a local market and being able to go home and 'play' with your ingredients.  I remember a specific day in Cassis, France where my husband and I spent a relaxing afternoon on the balcony of our apartment reading books and snacking on local white peaches, olives, cheese, and a fresh baguette.  I can still picture the view, the feel of the sun, the pleasure of putting together the most delightful plate of local ingredients and enjoying it all while the kids played with their toys in the next room.  Now that is a vacation!
Living like a local (even for a short time) allows you to really experience the culture.  Smelling dinner cooking, seeing people return from work, or watching children goofing around on the same street or same building where you're staying makes you connected to local life.  You see things that you wouldn't otherwise experience as a tourist and it gives you an entirely different perspective.  My favorite memories are rarely of the grand buildings and famous sites - they are usually the casual moments walking the back streets and just observing the locals going about their daily routines.
To show the variety in vacation rentals available I will lay out some brief descriptions of various rental apartments we've enjoyed;
Paris, France - a first floor apartment with a view of the Eiffel Tower.  A teeny tiny kitchen, a separate loft bedroom, and a very raucous party on the floor above us one Saturday night.  Not a lot of sleep that night, but the party sure sounded fun!  Being able to walk to the Eiffel Tower or to the metro station in less than 5 minutes made this apartment totally worthwhile.  (As a side note - the owners of the party apartment left an apologetic note on the stairs the next morning!)
Bruges, Belgium - a beautiful and modern two story apartment with some of the fanciest kitchen appliances I've ever seen!  The only negative was the lack of screens on the windows, but the kids loved playing in the upstairs loft.
Amsterdam, The Netherlands - a very interesting main floor apartment with access to a little backyard that backed onto a canal.  The neighbor on one side was a tuxedo shop, on the other side was a nightclub!  Amazingly enough we hardly heard a peep so they must know what they're doing in regards to soundproofing.
Cassis, France - a small 2 bedroom apartment overlooking the Mediterranean.  Not the fanciest apartment but the beds were comfy and the view was amazing.  The eccentric old man who always wore rubber boots and very short shorts in the apartment below us made for interesting exits and entrances and still makes me chuckle!
Tuscany, Italy - out in the middle of olive groves and vineyards... We rented one unit of an old olive farm/homestead that has been converted into a holiday rental.  The owners live on site with their children and were wonderful hosts full of excellent advice and insider knowledge.  We swam in the pool, explored tiny villages and ate like royalty.

Madrid, Spain - a huge 3 bedroom, 2 story apartment in a beautiful condo complex.  The price was cheaper than the cost of a hotel and made the entire stay amazing.  Hardwood floors, swimming pool, much needed air conditioning and close proximity to a metro station... all for about $130/night.  Yes, these places do exist!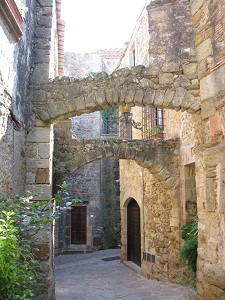 There are other apartments in other cities and they all had their pros and cons.  Read the reviews from other travelers on the rental sites and use your best judgement; there is no way to know exactly what's it like until you get there.  Occasionally we've been disappointed, but usually we've been pleasantly surprised.  Go into it with an open mind and remember it will NOT be like home - if you want it to be exactly like home then maybe you shouldn't go somewhere else!
HINT:  If you are looking to find a place to rent try typing "_____ vacation rental" into your search browser (filling in the blank with the city/region you'd like to visit).  This will give you a bunch of websites - some will be small independent ones and some will be large companies.  You can also click Rental Links for some of the tried and true websites that I've had luck with in the past.
Return to Accommodation Home Page