These Hong Kong days get away from me and before I know it days seem to pass between posts. We have seen and done so much in the past few days, and I want to make sure to capture it in writing before I forget the little details that make it so memorable.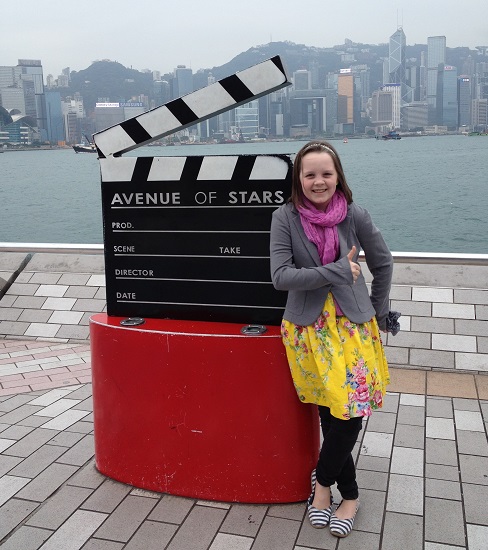 Wednesday morning we made our way via the metro to the Avenue of Stars – Hong Kong's version of the Hollywood Walk of Fame. It is a located on a beautiful waterfront promenade and has plaques embedded in the ground with the names of local movie stars as well as various statues and other fun things like director's chairs and movie cameras for people to pose with along the way. Afterwards we wandered through a very strange mall with extremely low ceilings that seemed to have a disproportionate number of jewelry and shoe stores. The lowest floor had a dimly lit sketchy hallway with many doors saying "18+ only" and a strong smell of smoke... it seemed less than family-friendly so we popped out of there before the kids started asking too many questions. Honestly I'm not sure we even had the answers to the questions, but I didn't feel like hypothesizing!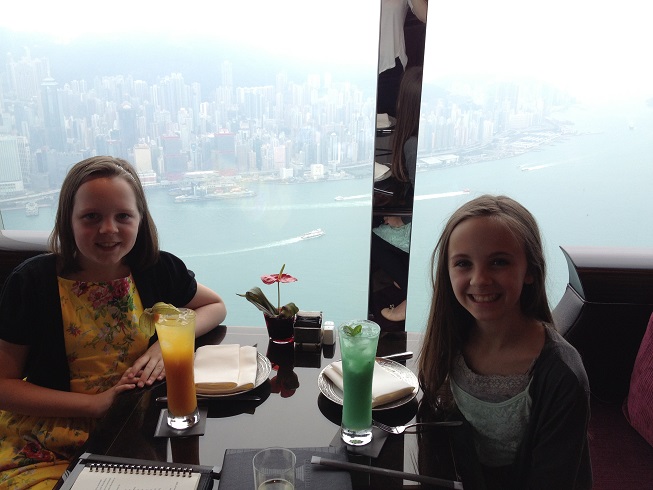 It's always interesting how sometimes you're looking for a restaurant and can't find one, and when you aren't hungry there are a million delicious choices surrounding you. Well, lunch that day was eluding us and we had to walk for ages before stumbling across Rocco's Pizzeria. Yep, we had lunch at a pizza place in Hong Kong. It was actually quite good, and the free wi-fi was a bonus as we used it to look up maps of the area and plan our next few hours. We wandered and explored and then hopped in a taxi and zipped over to the Ritz Carlton where Jeff had booked us in for a traditional afternoon tea. Wow, what a place! Definitely not cheap, but the experience was amazing and the view was unbeatable! Upon arrival we were ushered in to an elevator and taken up to the 103rd floor. (It was the quietest and smoothest elevator I have ever been in! If our ears weren't popping we would never have guessed we were actually moving.) When the elevator doors opened we were greeted with a gorgeous black and gold décor that took us by surprise.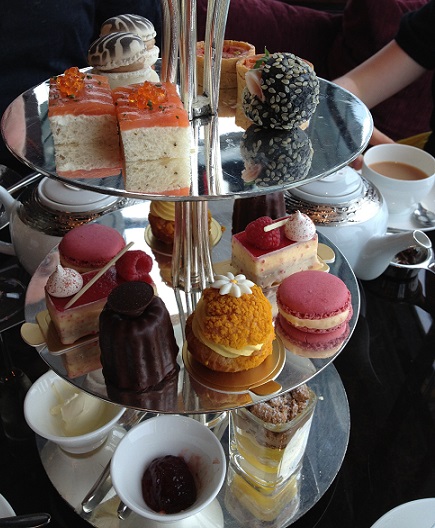 I'm not sure what we were expecting, but it was over the top in a very understated way – if that's even possible! We then took an escalator down to the 102nd floor where the restaurant is located, and it had floor to ceiling windows overlooking the harbour and Hong Kong Island. Wow. It was definitely an experience we won't soon forget!

Dinner was low-key with Jennie and Scott at their house as we were all tired and needed a quiet night in. Jet-lag has been manageable with a little afternoon nap thrown in here and there, and we are really enjoying our adventures. More to come!