We had to empty our apartment and catch a taxi at 9 a.m. this morning, and when I think back that seems like ages ago. I don't love the last minute checking of drawers and looking under beds… did we leave too much stuff in the fridge and put the wet towels in the right place…? It all worked out and it was almost too perfect, as our pre-arranged taxi was waiting just outside the door at exactly the right time. It's like we knew what we were doing! We left a very hot Bologna; at 9 a.m. it was hotter than it has been the previous 5 days, which I consider great timing!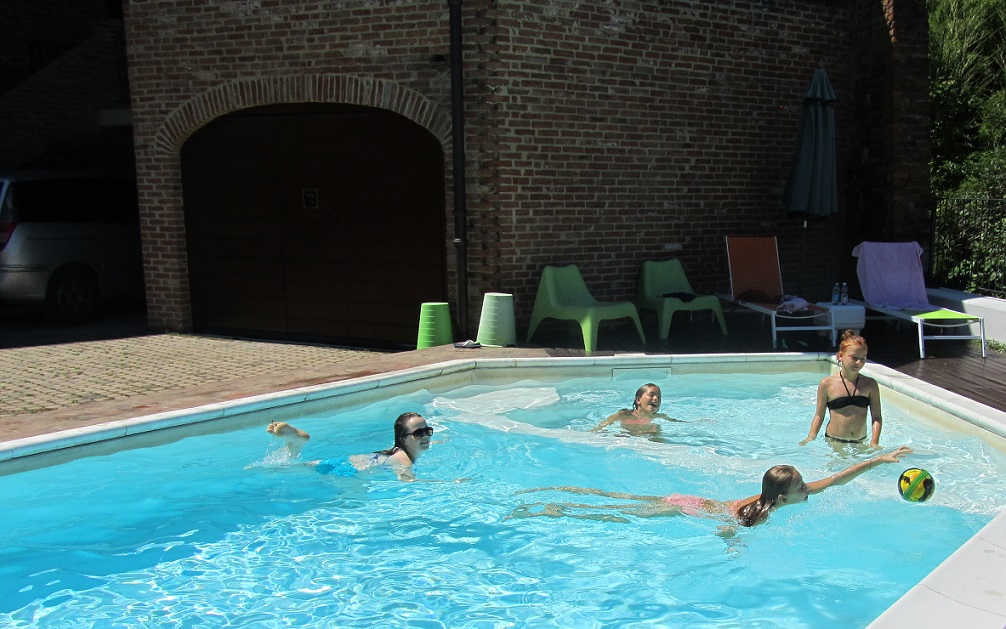 We took a very easy 2 hour train to Turin and were picked up just as instructed inside the terminal. Our lovely host Francesca dropped us off at a little café for a quick lunch while she ran an errand. Julia and I were very hungry as all we were given on the train were pizza flavoured crackers. We then zipped off to Casalborgone where our B&B is located. It is so beautiful and peaceful here, this house is over 500 years old and they have renovated it into a 6 room B&B with the option of a cooking school. Julia and I are the only ones cooking, and there is also an older Belgian couple staying here. The host family has 3 girls (11, 9, and 8) which is fantastic. Not only does Francesca (the host) know how to deal with kids, but they also became Julia's playmates tonight. They played in the pool as well as spent at least an hour playing cards. I know it was a nice break for Julia to have some kid time, and it was also nice for me to have some adult conversation after dinner.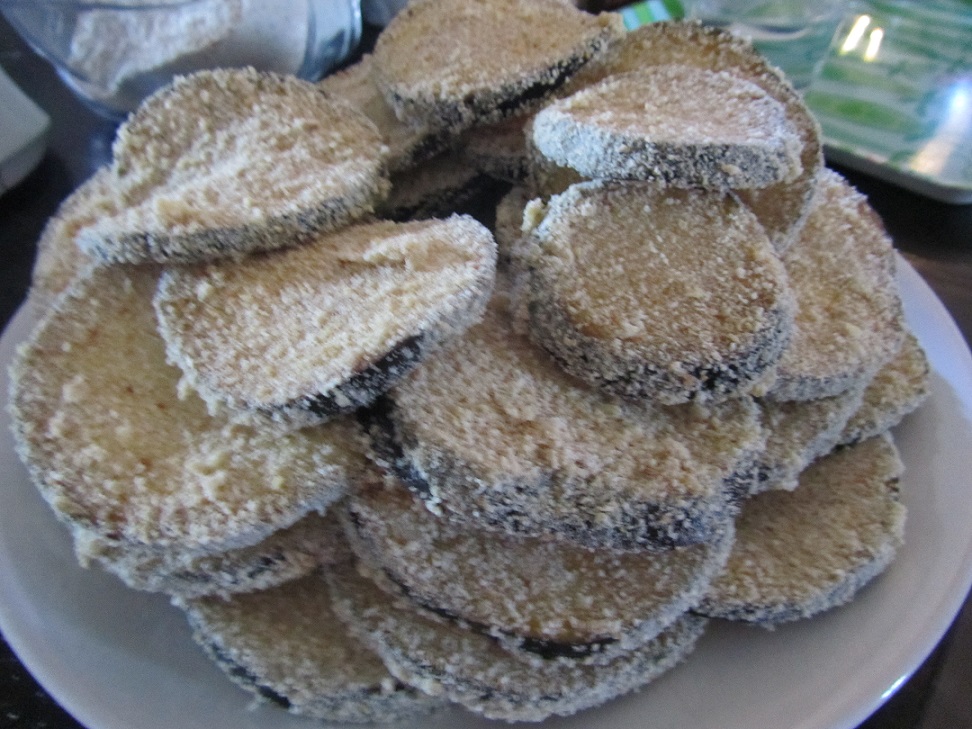 Speaking of dinner, Julia and I helped prepare 80% of tonight's meal. We made absolutely delicious Eggplant Parmesan (I will never take this for granted again - it is labour intensive!!). We sliced, breaded, and fried the eggplant before layering it with tomato sauce, fresh mozzarella, salt and pepper. Then a repeat of the layer and sprinkled generously with parmesan and baked. It was so delicious! And chewy, and gooey….. Yum. I have always loved eggplant and feel that it is an underutilized vegetable.
We also made a sweet torte and a savoury torte, as well as pizzettes and little gorgonzola/pear cups. We spent about 2.5 hours in the kitchen today, and that was amazing considering that we arrived around 2 p.m. and also went to their pool for over an hour. We are in such a beautiful area - it's Northern Italy about 40 minutes east of Torino (Turin). Looking at a map, we are not far from the Switzerland border. There were gorgeous snow-capped mountains to the north as we drove, and it reminded me of home. I love how it cools down here at night - although the daytime feels different here, the night time is comforting and familiar. I can see why someone would live in this area; it's feels familiar and yet different at the same time.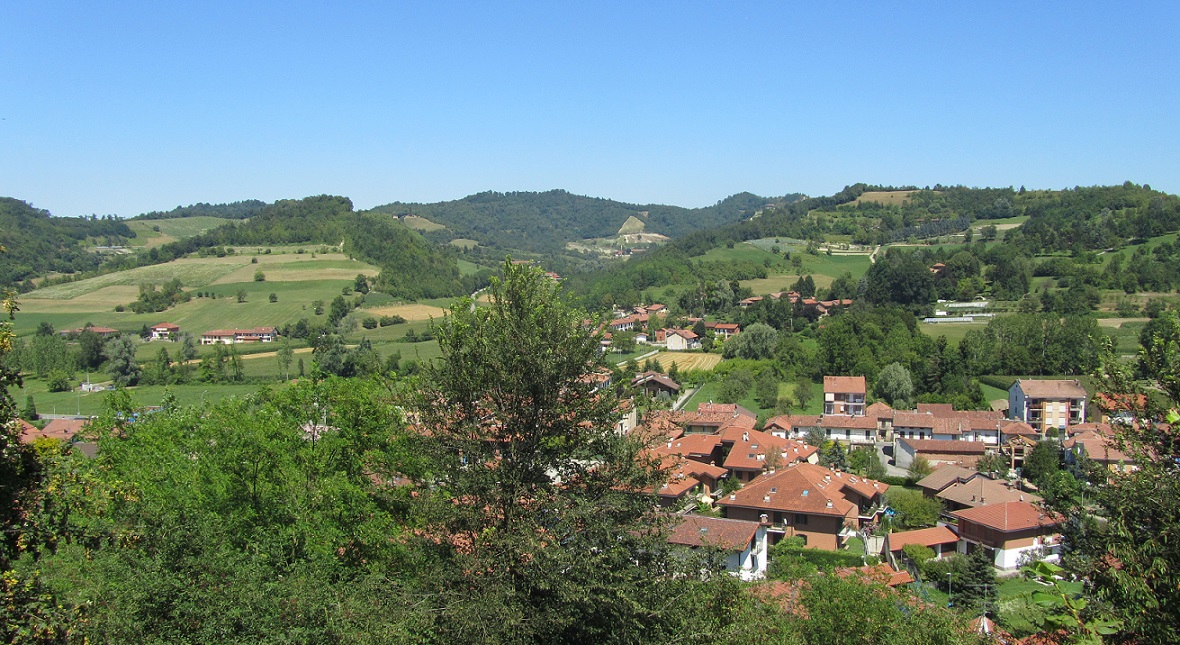 While Julia played cards with the kids and was eaten alive by mosquitoes, I had a lovely chat with our hosts and the well-travelled Belgian couple. It's funny speaking English and being the only native speaker of the language! It was easy going (and even a tad raunchy, if I may say so), and a very nice change of pace. We are now back in our very comfortable and well-appointed room (one queen bed and one twin bed in a very spacious setting). This will be a great few days - tomorrow we will cook in the morning and then have an excursion to a very famous cake shop. I honestly don't care what we do - I love that I don't have to think, plan, look at a map, or organize for the next little bit. Heaven.
Full bellies and happy people. :)