This was an interesting day for us, as I was dealing with two very differently rested children. After going to sleep at 10:30 pm, Julia woke up at 2:30 am and never went back to sleep. I woke up periodically throughout the night and saw her sitting there watching her iPad… then I promptly went back to sleep. Chloe, on the other hand, slept until 9:15 am and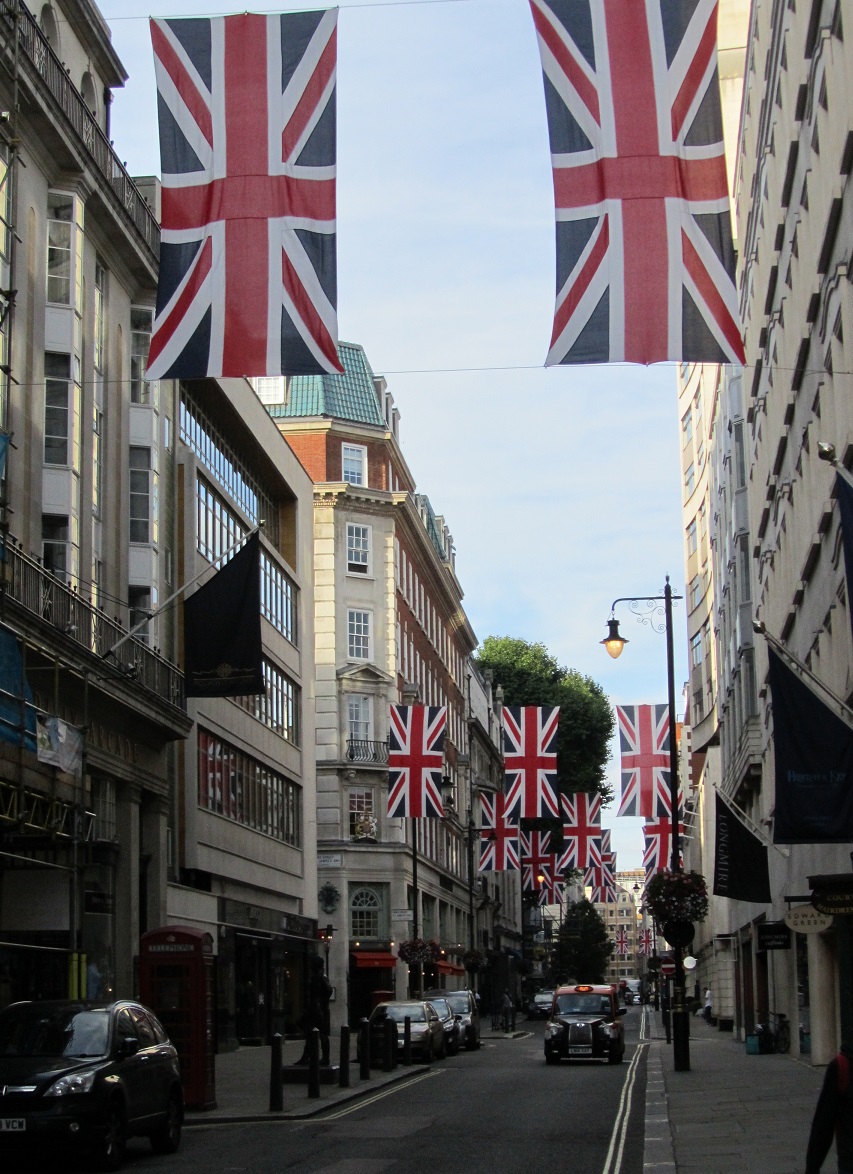 would've slept longer if we hadn't woken her up! By that time Julia was dressed, had breakfast, and was ready to get going after sitting around for almost 7 hours!
Breakfast is included here in our hotel, and it was is a traditional, full English breakfast with beans, tomatoes, sausages and eggs. I always find the different breakfast cultures so interesting - the French scoff at anything more than a piece of bread and some juice, while the English go all-in. North Americans certainly do the giant breakfast when in a restaurant, but I think more often than not we tend to grab a cup of coffee/tea and something portable to eat in the car. For better or worse… hard to say.
After navigating the shower (so many knobs going in so many directions!) we made our way out to the streets. I'm not sure why I spent so much time drying and doing my hair as we encountered a fine drizzle for most of our time outside. You will not see any pictures of me from today… Weather aside, our goal today was lunch in a Jamie Oliver restaurant (Julia's choice), visiting two dance stores (Chloe's choice), and tea with scones (all of our choice). We mapped out our route and (despite the drizzle) did really well finding our desired locations. First stop - Jamie Oliver's Italian restaurant. We all enjoyed our food and drink (forgot to take a picture) and Julia confirmed her chef-crush. She is a huge fan of his and really wants to be a chef someday. Stay tuned for our Italian cooking adventures next week!!
Next stop - the Capezio store. Chloe purchased a new leotard, and then we made our way to the Bloch store where she did the same. Julia managed to maintain her civility during all of this despite the fact that she hates shopping (and ballet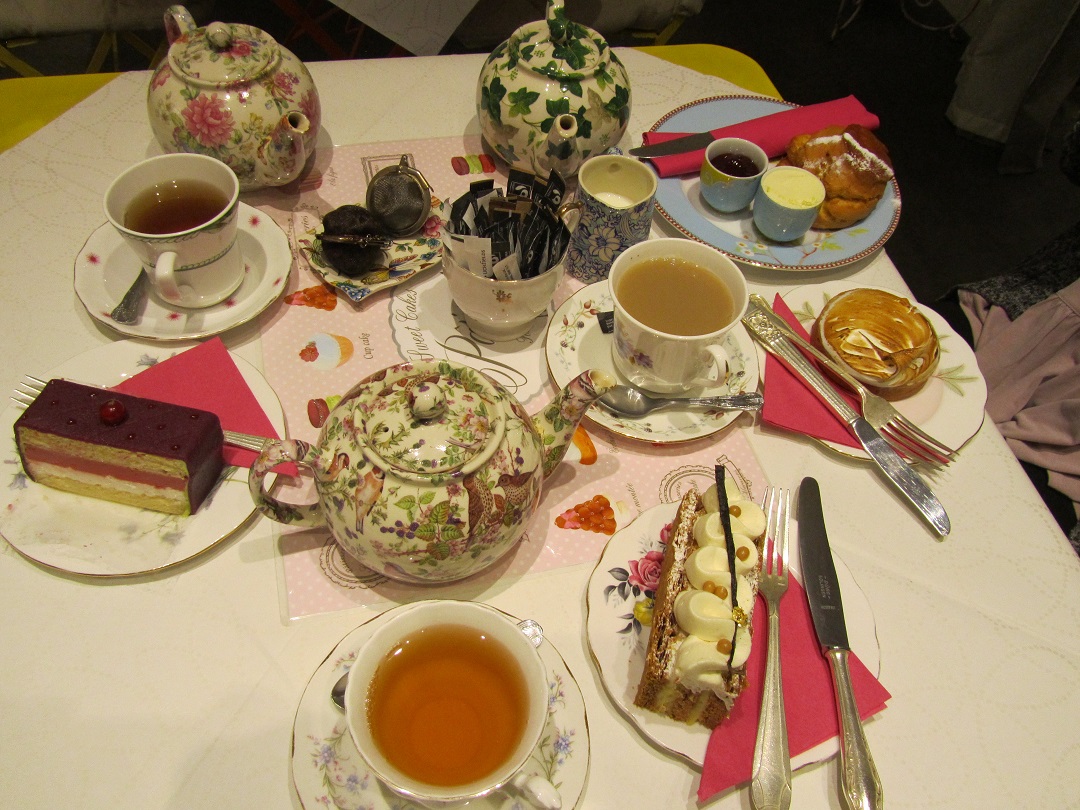 shopping may be at the top of her list) and the fact that she was going on four hours of sleep. Chloe was understandably riding high after this ballet bliss and we headed towards our planned tea at BB Bakery. This is a delightful place for tea and a piece of cake or a scone. Absolutely gorgeous treats that tasted as good as they looked. We were all a little 'done' by this point and decided it was time to head back to the hotel. Julia crashed HARD when we got back, which she really needed. After an hour I woke her up, much to her chagrin. Off to the hotel pool for refreshing and then we were ready for dinner!
We felt like something 'interesting' tonight, something in the vein of Thai, Indian, Japanese, etc. We wandered the streets for a bit until finding a little Thai place that smelled good. It was pretty good (a little too fast actually - we had taken two sips of our drinks before our entire meal was in front of us!), but it hit the spot. We made or way to a Tube station, made the trek back home, and happily removed our shoes.
I anticipate great sleeps from all of us… and then a breakfast of beans and tomatoes, whether we like it or not! ;)