Note - due to technical website difficulties, this is being posted a day late. I am happy to report that everything is back to normal after a strange cyberspace incident. :)
I will keep this short and sweet because we have had a very long day and the bed looks very comfy!
After an uneventful flight (the best kind!) we arrived into Heathrow and waited in an extremely long customs line with a planeload of people from Kuwait. What an interesting mixture of people! Women fully covered from head to toe next to women in fancy makeup and heels; traditionally dressed men, groups of young, hip, fashionable looking guys next to little girls with Frozen backpacks being watched by a wizened grandmother in a burka - what a mixture!
By the time we made it through and collected our bags, we decided it would be smart to have a drink and snack before making the trek to our hotel. I'm so glad we did, because the (very expensive) taxi ride took almost an hour. The traffic was crazy, but I'm glad we splurged on a taxi as trying to lug Chloe's multiple bags down cobbled streets and up and down the tube station stairs would've been exhausting. She has a full suitcase of dance things that she will need for her two weeks at the Royal London Ballet School, in addition to her regular clothes that she will need for the remainder of our trip. We aren't used to travelling with this much stuff!
Our hotel room is cute, and the location is great. We went out to explore a bit and met the most helpful transit employee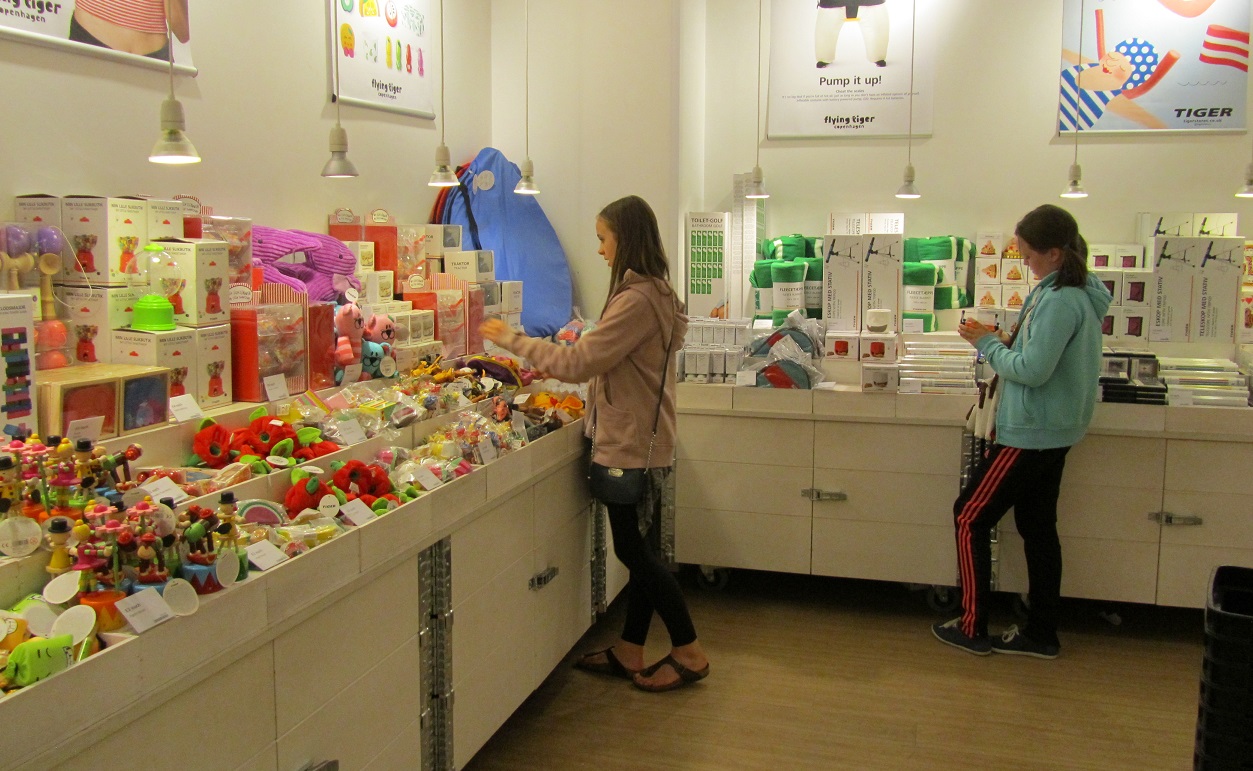 ever! He helped up load up some Oyster Cards (reusable transit cards) and then made the two cards for the kids half price due to their age. (We never would've figured that out by ourselves at the kiosk!) At the end he even gave us 'genuine plastic wallets' to hold our cards in. Nothing but the best for us! :)
We made our way to a Tiger store, which is a chain store that we first encountered in Madrid. After doing a lot of browsing we bought a few items and then decided it best to head back as we were starting to hit the wall. We are now sitting in bed watching Gordon Ramsay on TV and getting ready for a good night's sleep.
Ta ta for now!