We had a super relaxing day today and recovered from our insane adventure of yesterday. We both stayed in bed for quite a while this morning just savouring a morning with nothing on the agenda. No timelines, no deadlines… sweet nothing! Eventually we had to head out because our entire kitchen provisions include water, sparkling water, and half a bag of chips. There is also a small jar of raspberry jam that we took from the Novotel, but that is only for caloric emergencies.
We were excited to get a smoothie from our new favourite place, but we were sad to discover that it was closed. Actually, almost everything was closed aside from a few small cafes. It appears that most places don't open until noon on Saturdays, which I found kind of strange. We ended up having a quick bite (espresso, tea, and two little donuts) which gave us enough energy to explore and find the perfect lunch spot. With no particular destination in mind, we wandered for an hour or so before stumbling across a very quaint little restaurant.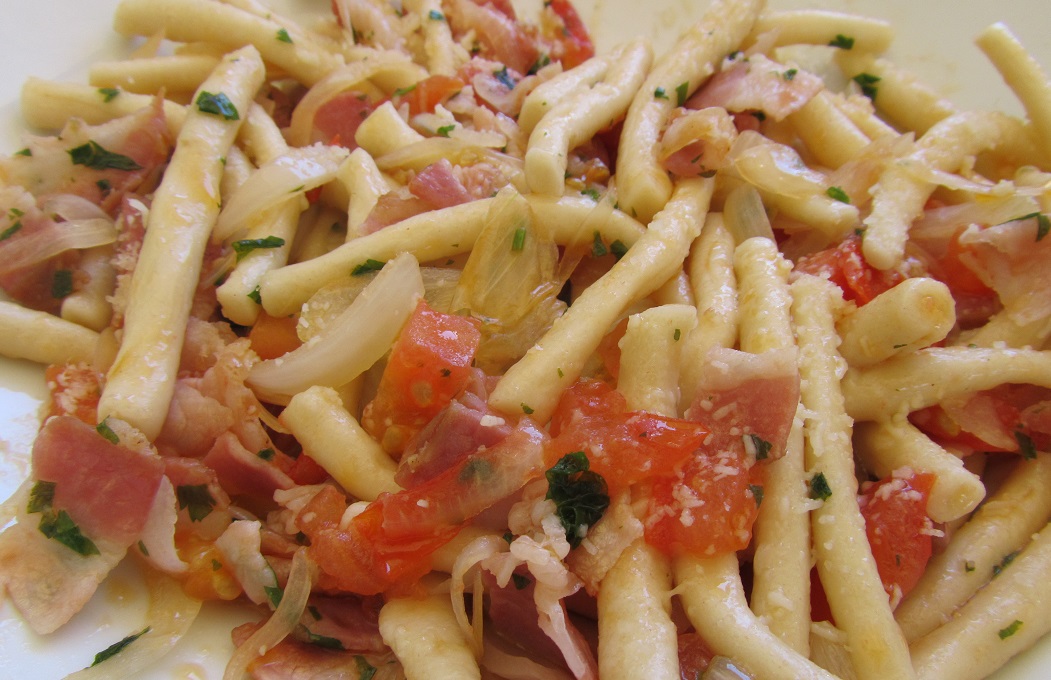 What I loved the most about it was that they had a handwritten menu with only a handful of items on it. They obviously took great pride in their food because everything was lovingly described. The two owners were so friendly and wanted to make sure that we understood everything that we ordered. Julia stuck with the traditional tagliatelle alla ragu, and I chose a pasta that I have never heard of before - strozzapreti. The lady explained that it is made without eggs and served in the traditional way with tomatoes, onions, and bacon. Julia's tagliatelle was also handmade, which was obvious by the look of the noodles - they weren't picture perfect. Both dishes were fantastic - what a difference in taste when an establishment puts such love and pride into their food. We left feeling very pleased with life, and we headed back towards our apartment while stopping in a few stores and markets along the way.
Amazingly enough, even after our leisurely morning we were pretty tired, so we stayed in the apartment for the rest of the afternoon resting, reading, and watching a movie. (We watched a really bad Mary Kate and Ashley Olsen movie from 2004… There is a reason it gets 2/5 stars on Netflix!) It passed the time, and we had fun laughing at the ridiculousness of the plot line.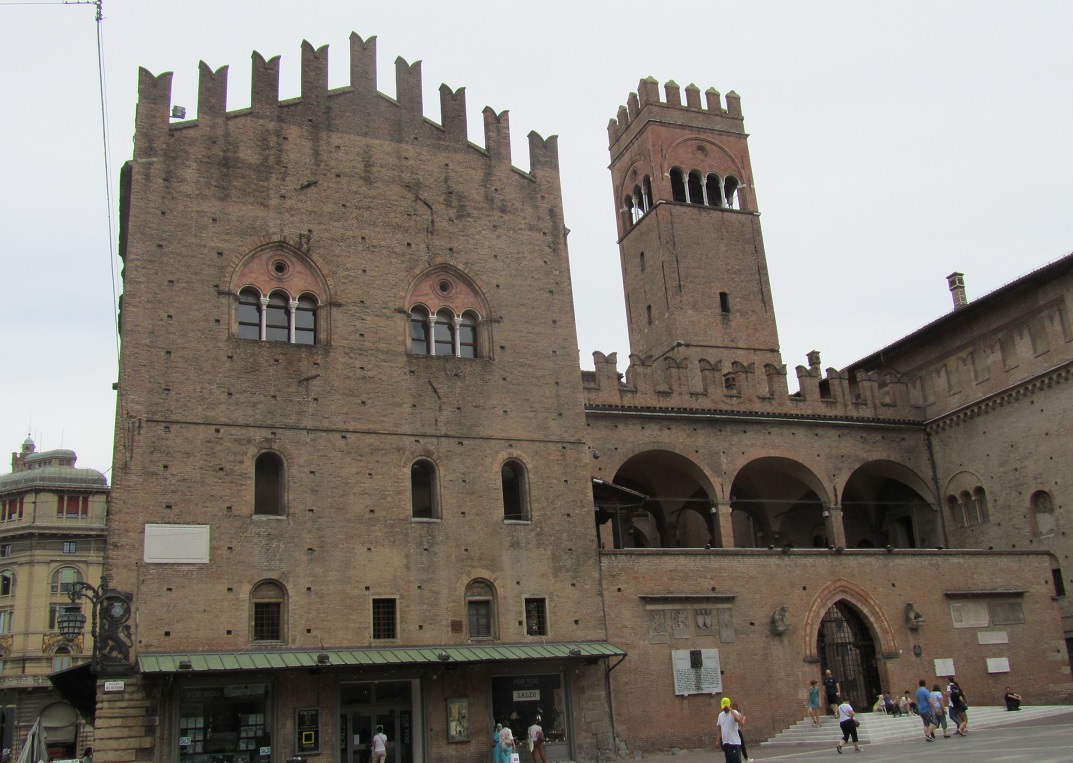 For dinner we decided to walk in a direction that we hadn't gone before, but we only found small, smoky cafes that seemed more like a place to have a drink, not to eat dinner. We ended up back in the area we went the first night and were initially quite pleased with our restaurant choice. We ordered a caprese salad to share, and Julia ordered the traditional Bolognese lasagna while I got the canneloni. We were excited to try the lasagna as we have heard rave reviews about the uniqueness of it in this area. It is definitely different than anywhere else I have had it - it had 5 or 6 layers of very thin pasta that alternated ragu sauce with béchamel sauce. It looked and smelled delicious, but quite honestly it was mediocre. Julia nailed it when she figured out that it needed garlic, or pepper. It needed some punch, some spice, some flavour! It was very delicate, but we realized that we love the pungentcy of garlic and pepper in our dishes, and it seems to be missing in everything we have eaten here so far. Interesting - is that a coincidence, or is that just how they cook in this area? I will have to do some investigating.
Admittedly, we were a little nervous about encountering that locked wooden door again tonight, so after dinner we grabbed some gelato and headed towards home. We stopped in the (now open) smoothie place and bought two of their homemade popsicles for breakfast tomorrow. They sell their popsicles in individual plastic covers which make them perfect to take home. With tomorrow being Sunday, we assume that there will be even less options in the morning than there was today - so breakfast popsicles will be perfect! Julia got mango, and I got passion fruit. It took willpower for us to not eat them right away.
Tomorrow is our last day in Bologna, and we have plans to find a food market that we saw on TripAdvisor as well as go to a large park and have a picnic. This apartment has been really nice for us to spread out, do laundry, and get comfortable with our surroundings. Buonanotte!
PS - For anyone wondering, Chloe has been messaging daily from her ballet experience in London and is having a great time! Jeff is holding down the fort in Calgary and is leaving in a few days to fly to London. He will spend a couple days acclimatizing and will pick up Chloe before meeting up with Julia and I! That is still a week away, and although we look forward to our adventures in the next week, we are also looking forward to reuniting with our clan. :)